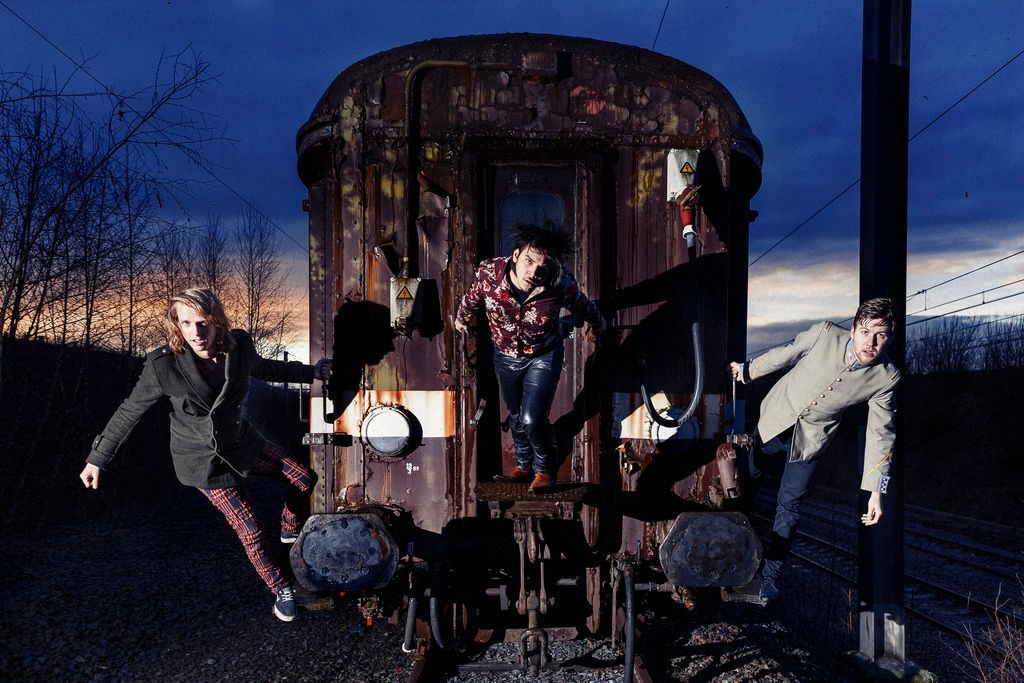 The Odyssey is a brand new alternative rock trio from Utrecht, The Netherlands consisting of Danny van Hek (guitar/vocals), Hidde Roorda (bass/vocals) and Sjaak van Dam (drums/vocals). Three men who decided to join forces in January 2015 after they found out they were rowing in the same musical direction. A couple of rehearsals later The Odyssey found its definitive sound and shape. A sound that can best be described as a spicy blend between Queens of the Stone Age and Incubus, with a shot of Led Zeppelin and a sip of The Mars Volta. Loud, powerful and impossible to run from!
In April 2015 The Odyssey hit the studio together with Wild Romance guitarist/vocalist Dirk Vermeij to record their first EP, consisting of five songs. "Memories of a Long Forgotten Kingdom" was released in November 2015.

So keep track of The Odyssey on this website, give them a Like on Facebook and follow them on Twitter. See you soon!
Flip van der Enden of Pinguin Radio about The Odyssey:
"The Odyssey doesn't build on hyperactive musicians that fight each other with volume and virtuosity. Instead the band focuses on atmospheric, sound and compositional aspects. For example, The Pact has a dark guitar sound that reminisces of early Soundgarden. The stop/start elements in the song refer to classic Pixies/Nirvana, but the icing on the cake are the polyphonous choruses that go back to mid-period Beatles."